Recipe by Melissa Hartwig, author of The Whole30 Fast & Easy Cookbook
Whole 30 recipes don't have to be complicated, and this rosemary chicken recipe proves you can have a delicious meal on the table without too much chopping and prepping. If you've never roasted cabbage before, this recipe will inspire you to make it part of your regular repertoire. The wedges turn tender and buttery at high heat — with crisped, lightly browned edges. Wrapping them in bacon before roasting makes them even better! Who said Whole 30 recipes had to be bland?
RELATED: Want to Try the Whole 30 Diet? Here's Your Guide, Plus Recipes
Whole 30 Recipe: Rosemary-Garlic Chicken with Bacon-Wrapped Cabbage
Serves 2
Prep time: 20 minutes
Roast time: 35 minutes
Total time: 55 minutes
Ingredients
1 tablespoon extra-virgin olive oil
1 tablespoon finely chopped fresh rosemary
2 teaspoons minced garlic
2 teaspoons finely chopped fresh sage
Grated zest of 1 lemon
1 teaspoon coarse salt
1 teaspoon black pepper
2 bone-in, skin-on chicken breasts (8 to 12 ounces each)
1/2 small green cabbage, core intact, cut into 4 wedges
4 slices Whole30-compliant bacon
4 teaspoons fresh lemon juice
Instructions
Preheat the oven to 425°F. Combine the olive oil, rosemary, garlic, sage, lemon zest, salt, and 1/2 teaspoon of the black pepper in a small bowl. Rub the seasoning over the chicken and underneath the skin with your fingers.
Place the chicken, skin side up, on one side of a large rimmed baking pan. Roast the chicken for 10 minutes.
Meanwhile, wrap each cabbage wedge with one slice of bacon. Place the cabbage wedges on the other side of the baking pan. Sprinkle with the remaining 1/2 teaspoon black pepper.
Roast until the internal temperature of the chicken is 170°F and the cabbage is tender, about 15 minutes more. Drizzle the chicken and cabbage with the lemon juice and serve.
The Skinny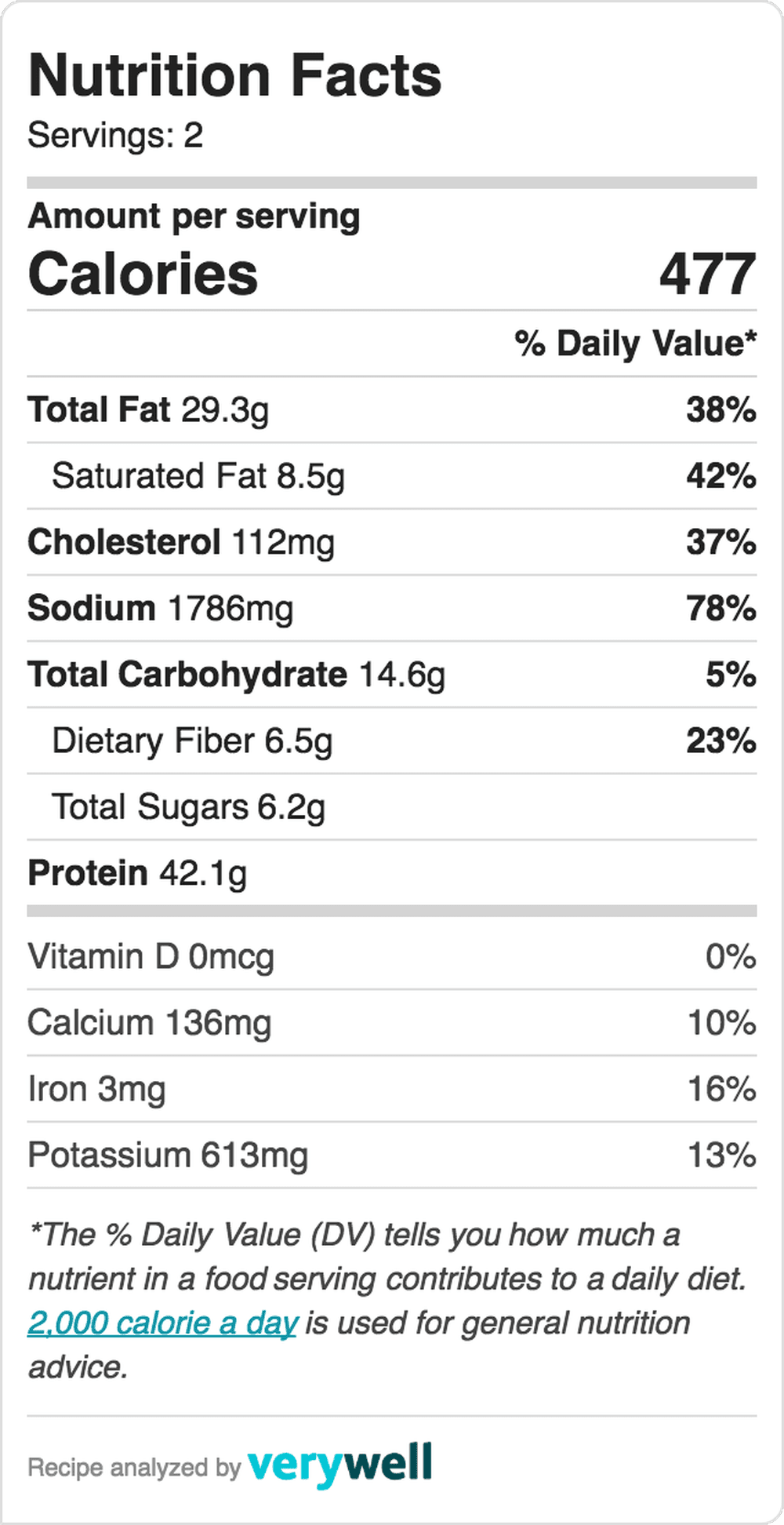 Once you've completed Whole 30, try these delicious Paleo recipes to help you stick to a clean eating routine.
This recipe is from The Whole30 Fast & Easy. Copyright © 2017 by Melissa Hartwig. Used by permission of Houghton Mifflin Harcourt. All rights reserved.