As promised, we're sharing the second part of our DIY mouthwatering gifts guide. This one concentrates on fancy foods and condiments on a spicier side, compared to the usual holiday sweet treats. After all of the sweets of Hanukkah and Christmas, these are perfect treats to drop off to friends and neighbors for the New Year!
No need to wait for summer and barbeque season when you can give your favorite foods a smoky kick every day! Little Yellow Wheelbarrow prepared a comprehensive guide on how to smoke your own salts at home and ditch the stores' expensive stuff. A fun and fancy gift for a hard-to-please person in your life! Plus, it will last a long time, making it a great to last all year.
Photo and recipe: Little Yellow Wheelbarrow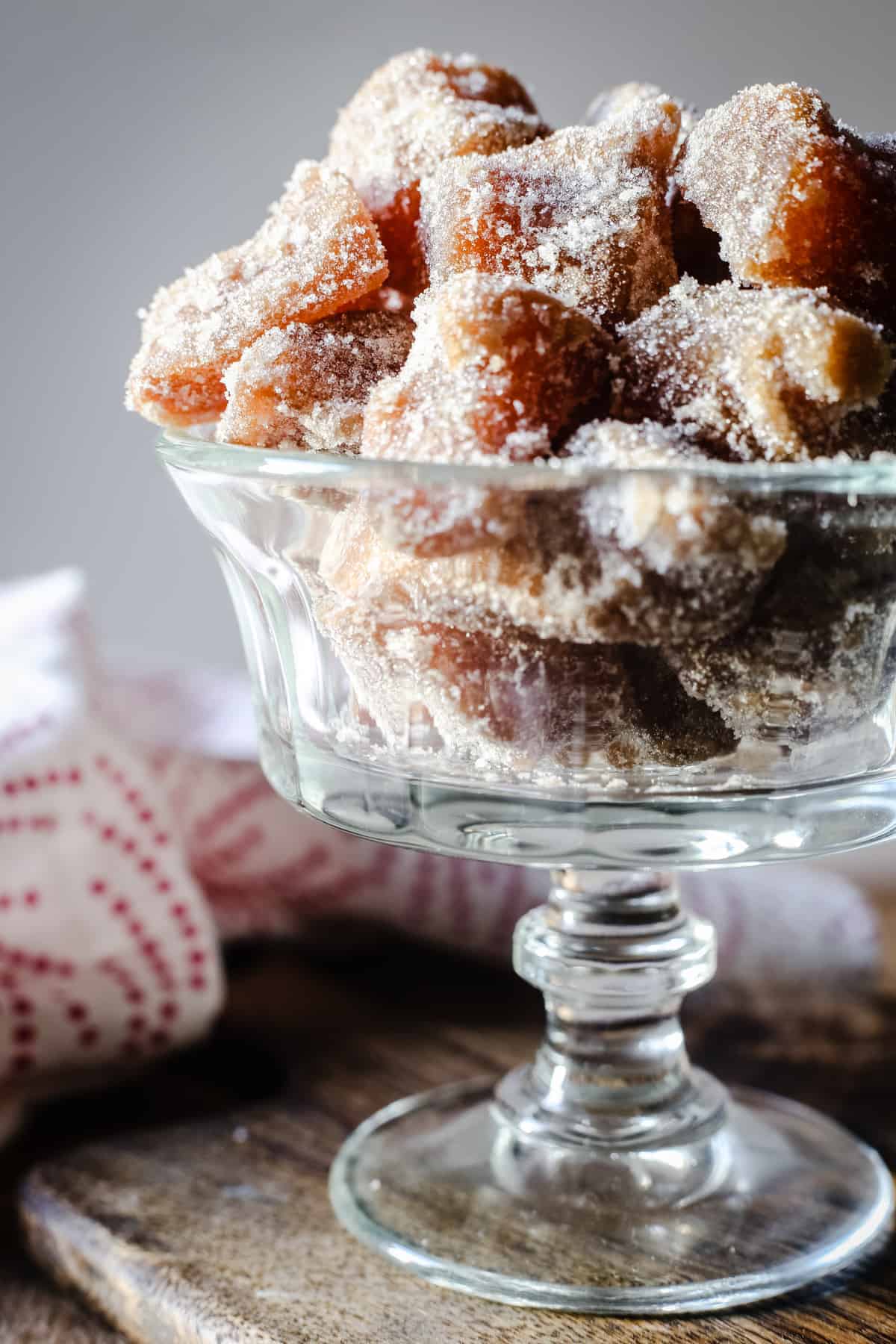 Take care of your friends and family by giving out this spicy treat. First of all, it's delicious, but it's also great for helping prevent seasonal colds because ginger root has a powerful anti-inflammatory effect! Crystallized ginger makes a beautiful homemade gift, all golden and sparkly, and is an extra special addition to a cheeseboard! It's a tasty treat on it's own, or you can add it to almost any dessert recipe for a gingery kick!
Photo and recipe: Georgina / From the Larder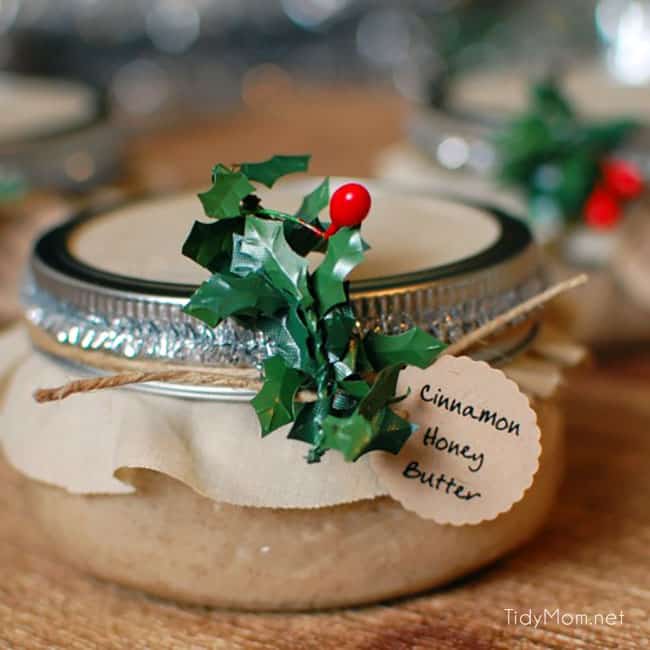 Picture this: it's a chilly winter morning. You slather this mouth-watering butter on hot toast for breakfast and breathe in that delightful cinnamon smell… Are you drooling yet?! Fair warning – you may want to double or even triple the recipe because everyone will absolutely love it! A wrapping guide is included in the recipe, too.
Photo and recipe: Cheryl / Tidy Mom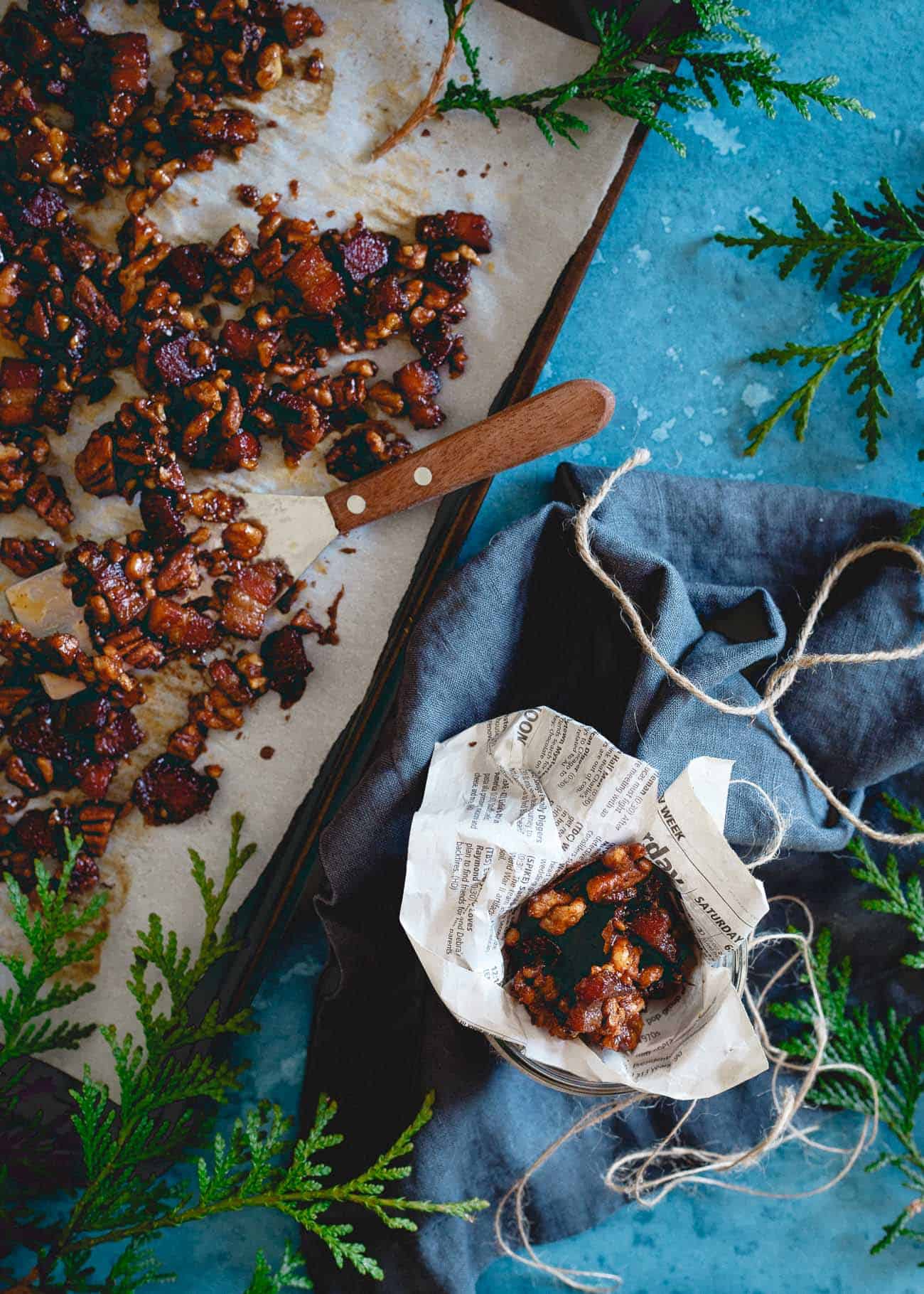 You won't need any elaborate packaging, just a jar and some string, because what really matters is what's inside: spicy, sweet, smoky, crunchy, and outrageously delicious candied bacon! You better make sure you actually give this one away — there's a major risk your friends won't receive any because you saved it for yourself!
Totally delicious and not loaded with sugar like some store brands, beautifully wrapped nut butters would be a fabulous gift. A yummy treat, packed with healthy nutrients, can be made using pretty much any nuts or seeds. Yummy Tip: toast them before processing for adding extra flavor!
Photo and recipe: Haley / Cheap Recipe Blog
We're obsessed with this unique idea! Not only do you make a special dip mix for someone, customizing it for their tastes, but you also put it in adorable ornaments to adorn any kitchen. These are perfect for handing out in the office or as a hostess gift, don't you think?
Photo and recipe: Rachel / Sprinkle Some Fun
Pesto sauce is one of those recipes that looks intimidating, so you just buy a jar in a store, and then it turns out it was shockingly easy to make all along! This one has a little arugula twist in it, adding flavor and spiciness. A traditional pesto recipe calls for a mortar and some elbow grease, but nowadays, a food processor and chill are totally acceptable.
Photo and recipe: Sheyla / Passion Meets Creativity
If you feel a bit overloaded on sweets this holiday season, that's understandable! Mix things up a bit with this soup in a jar. The original recipe makes 12 servings of a hearty soup, excellent for cold winter nights. Put the ingredients in layers to make it even more pretty, add a pinch of love and a recipe cardboard tag, and you've got a nice present with a personal touch.
Photo and recipe: Susan / Oh My! Creative
We love these gifts as New Year treats, especially since they last longer than traditional baked goods that need to be eaten right away. Prep your shopping list, and have fun in the kitchen!