There is no mess or fuss required to make this easy apple crisp recipe. All you need is 30 minutes and a cast-iron skillet. First, you'll simmer the apple chunks in a delicious caramelized cinnamon sauce until tender. Then, you'll top the apple mixture with an oat and pecan crumble before quickly baking. If you're short on time, you can prepare the caramelized apples up to two days in advance. The best part: This recipe isn't just heart-warming — it's also gluten-free.
RELATED: 10 Cast-Iron Skillet Recipes to Conquer Your Busy Schedule
Healthy Apple Crisp Recipe
Makes 1 7-inch cast iron skillet crisp
Prep time: 30 minutes
Ingredients
For the apple filling:
1 1/2 tablespoons coconut oil
2 tablespoons maple syrup
1 teaspoon vanilla extract
1 teaspoon cinnamon
1/4 teaspoon nutmeg
3 cups peeled, diced apples
For the crisp topping:
2/3 cup oats
1/3 cup gluten-free flour
1 teaspoon ground cinnamon
1 1/2 tablespoons coconut oil, melted
1 tablespoon maple syrup
2 tablespoons chopped pecans
Instructions
Preheat the oven to 350°F.
In a cast-iron skillet on medium-high heat, melt the coconut oil, maple syrup and vanilla until the coconut oil becomes liquid. Stir in the cinnamon and nutmeg and then add in the diced apples and stir to coat them in the liquid.
Cook the apples for approximately six to eight minutes until they become soft and the liquid begins to caramelize.
While the apples are cooking in a bowl, combine all of the topping ingredients and stir until they're well mixed. Place the topping evenly over the apples. Bake in the oven for 12 minutes until the topping is golden in color. Serve warm.
The Skinny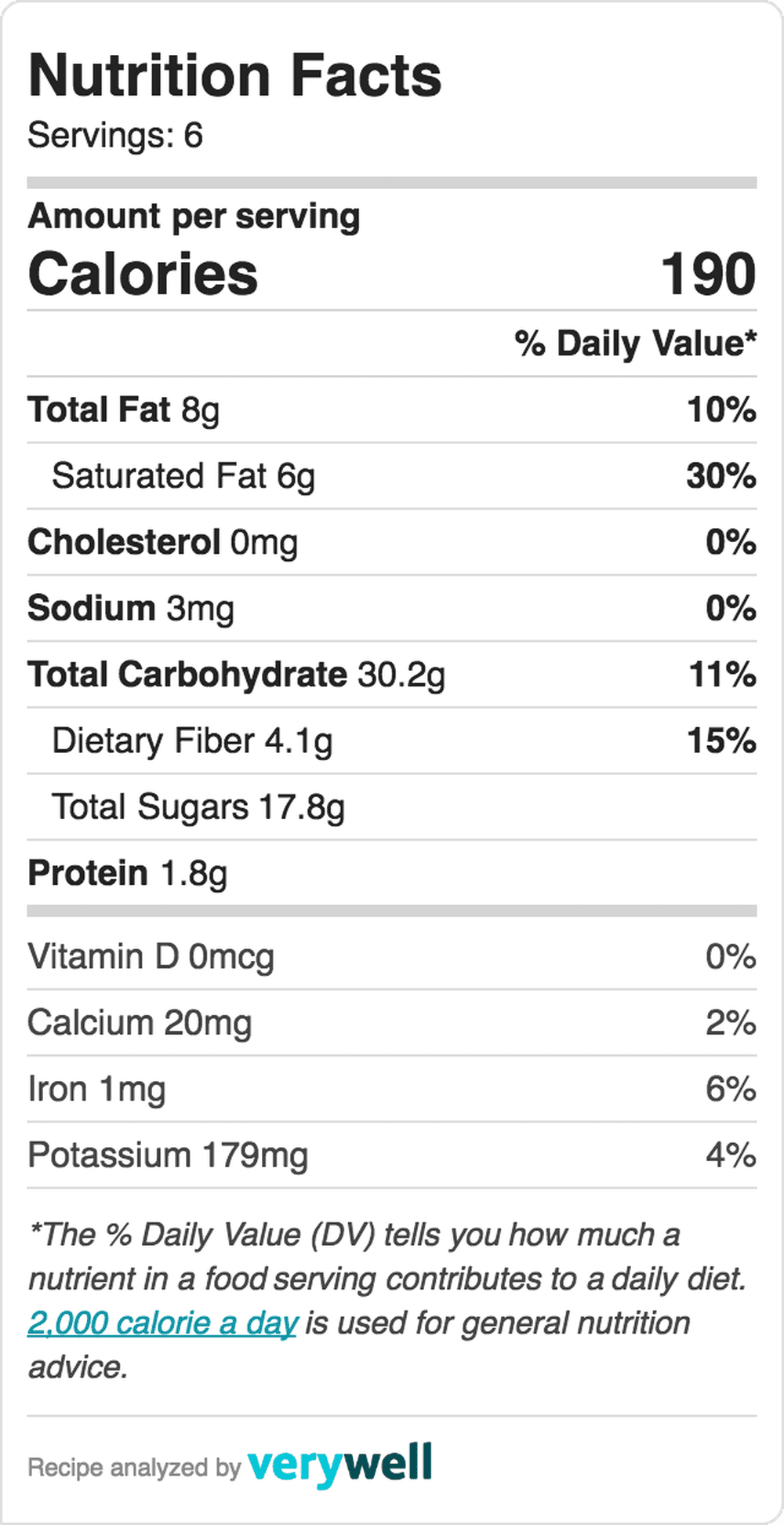 Gone apple picking and want to cook your batch? Check out these heart-warming apple recipes.