Poke bowls are currently all the rage, and we can understand why. Packed with lean protein, hearty grains, veggies and loads of flavor, they make a delicious, balanced meal. Instead of traditional sushi rice, we swap in quinoa, which is higher in fiber and protein. The chunks of salmon are marinated in a deliciously spicy sesame sauce that tenderizes the fish so it melts in your mouth. You can customize this poke recipe by adding the toppings of your choice. We love the contrasting flavors of pickled radishes, creamy avocado and crunchy cabbage. Mix and match flavors to get it just the way you like.
RELATED: 7 Quick and Delicious Poke Bowl Recipes
Healthy Salmon Poke Recipe
Makes 2 poke bowls
Prep time: 30 minutes
Ingredients
For the salmon: 
1/2 pound salmon, cut into small bite size cubes
3 tablespoons soy sauce or tamari
1/2 tablespoon sesame oil
1 1/2 teaspoons Sriracha
1 teaspoon rice wine vinegar
1/4 cup chopped green onions
1 teaspoon black sesame seeds
For the pickled radishes:
5 radishes, cut into thin slices
3 tablespoons rice wine vinegar
1 tablespoon honey or sugar
Pinch of salt
For the poke bowl: 
1/2 cup cooked quinoa
1/2 avocado, diced
1 carrot, cut into matchstick sized pieces
2/3 cup shredded red cabbage
1 tablespoon chopped green onions
1/2 cucumber, cubed
1 tablespoon black sesame seeds
1 sheet nori, shredded
Instructions
Whisk together the soy sauce, sesame oil, rice vinegar and Sriracha in a small bowl. Add in the cubes of salmon, chopped green onions and sesame seeds and stir. Place the salmon in the fridge to marinate for 20 minutes
In another bowl, whisk together the rice wine vinegar, honey and salt, and then add in the radishes. Refrigerate for a minimum of 10 minutes or until ready to use.
To assemble the poke bowls, add the quinoa to the base of two bowls. Then, top each bowl with diced avocado, carrots, shredded cabbage and diced cucumber. Divide the marinated salmon between the two bowls, pouring any excess sauce over the quinoa. Garnish with the pickled radishes, shredded nori, green onions and sesame seeds.
The Skinny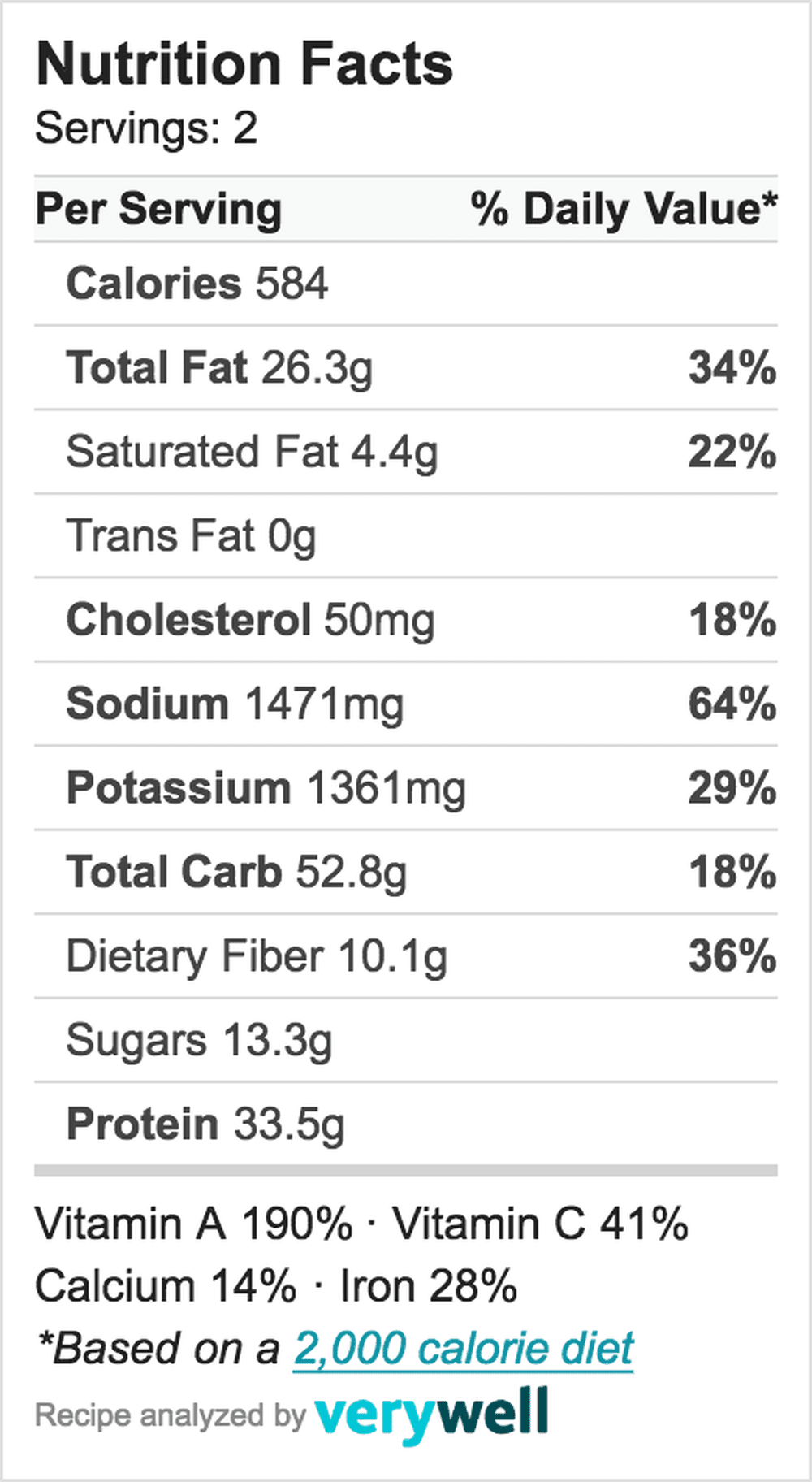 For more delicious salmon recipes, check out these healthy and quick recipes.