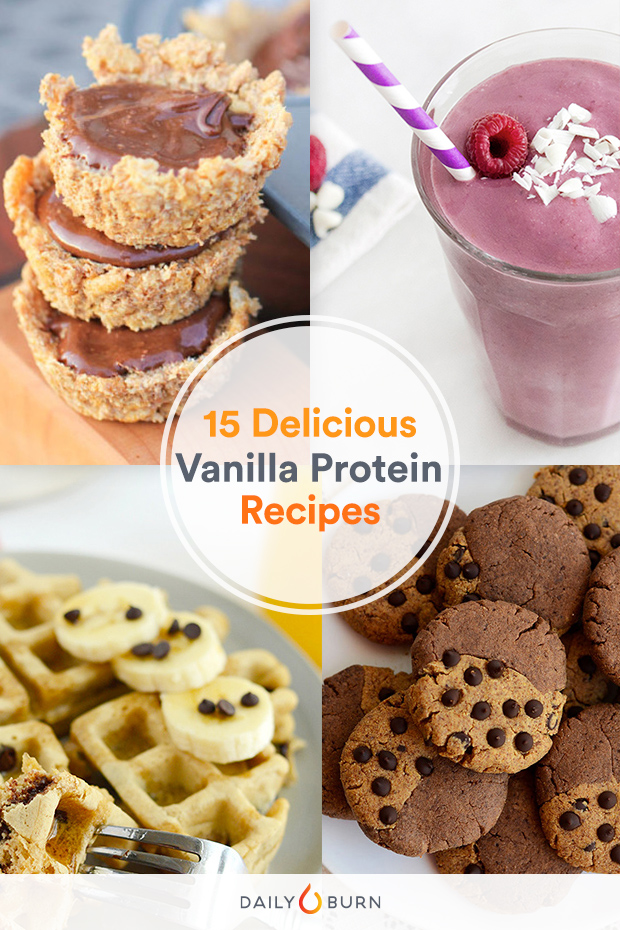 So…vanilla. Real talk: Vanilla has a seriously bad rap when it comes to flavor. Bland, boring, basic… the list goes on.
RELATED: The Beginner's Guide to Using Protein Powder
But when it comes to protein powder, we can't help but stock up on the 'nilla stuff. Protein powder itself is extremely versatile (think: smoothies, oatmeal, cookies, baked goods and other unexpected treats), but vanilla-flavored protein powder is especially useful since it can be paired with so many other delicious flavors. From carrot cake and white chocolate smoothies to chocolate chip cookie dough bites and rice krispie treats, we've got 15 scrumptious vanilla protein powder recipes that are anything but boring.
RELATED: 21 Protein Powder Recipes for Chocolate Lovers
15 Vanilla Protein Powder Recipes You'll Love
Breakfast
1. Cinnamon Roll Protein Oatmeal
See that tasty-looking swirl on top? That's all thanks to vanilla protein powder! Give your oatmeal a serious upgrade with this genius recipe. Rolled oats provide fiber to keep you satiated, and a cinnamon topping will wow your taste buds. Photo and recipe: Taylor / Food Faith Fitness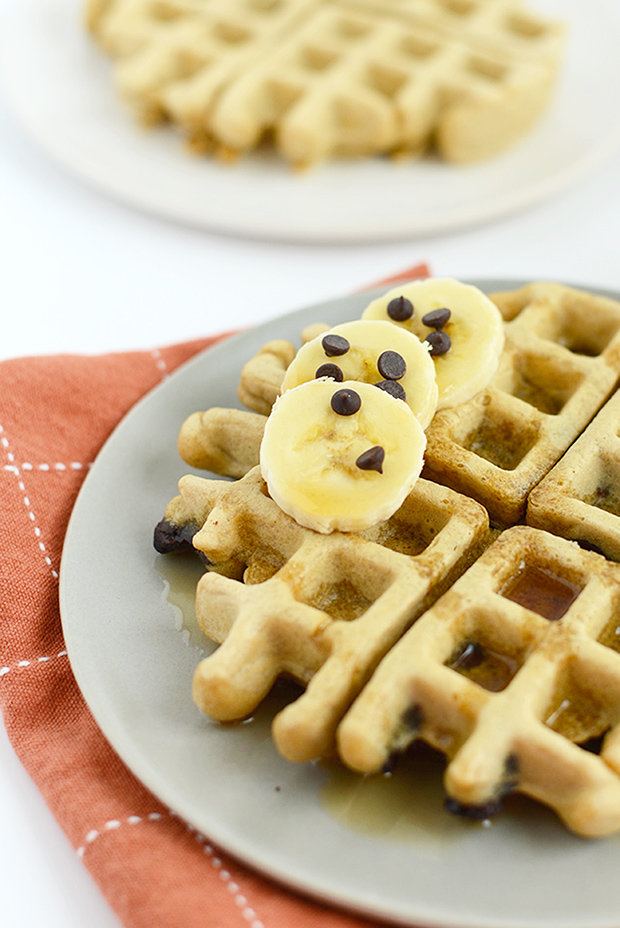 2. 15-Minute Protein Waffles
Who says eggs are the only way to get your protein fix in the morning? Our favorite way to fuel: These protein waffles, which have mini chocolate chips baked right in. Photo and recipe: Lee Hersh / Life by Daily Burn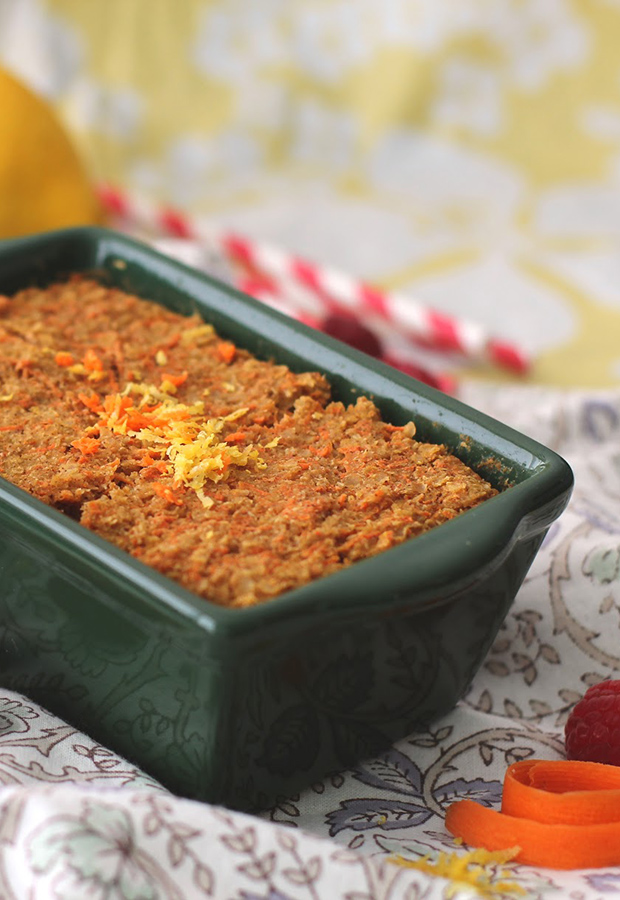 3. Carrot Cake Protein Quinoa Loaf
This microwavable recipe works in a pinch when you're craving baked oatmeal. Simply combine applesauce, shredded carrots, protein powder, quinoa flakes and a few other ingredients in a mini loaf tin and microwave the mix for a quick six minutes. Your no-bake, healthy breakfast is served! Photo and recipe: Jessica / Desserts With Benefits
RELATED: 15 Healthy Recipes for No-Bake Desserts
4. Vanilla Almond Butter Protein Granola
Crunchy and chewy — you get the best of both worlds with this inventive mixture. Thanks to almond butter, rolled oats and flax, this granola is way healthier than the sugary stuff you'd find at the grocery store. For extra clusters, don't stir as much while you bake. Photo and recipe: Amanda / Running with Spoons
5. Protein Bran Banana Muffins
Bananas add moisture and natural sugar to these fluffy muffins. They might be cute but make no mistake — they pack a triple protein punch with protein powder, Greek yogurt and egg whites in the mix. Make them over the weekend, have breakfast ready at hand all week long! Photo and recipe: Monique / Ambitious Kitchen
Protein Smoothies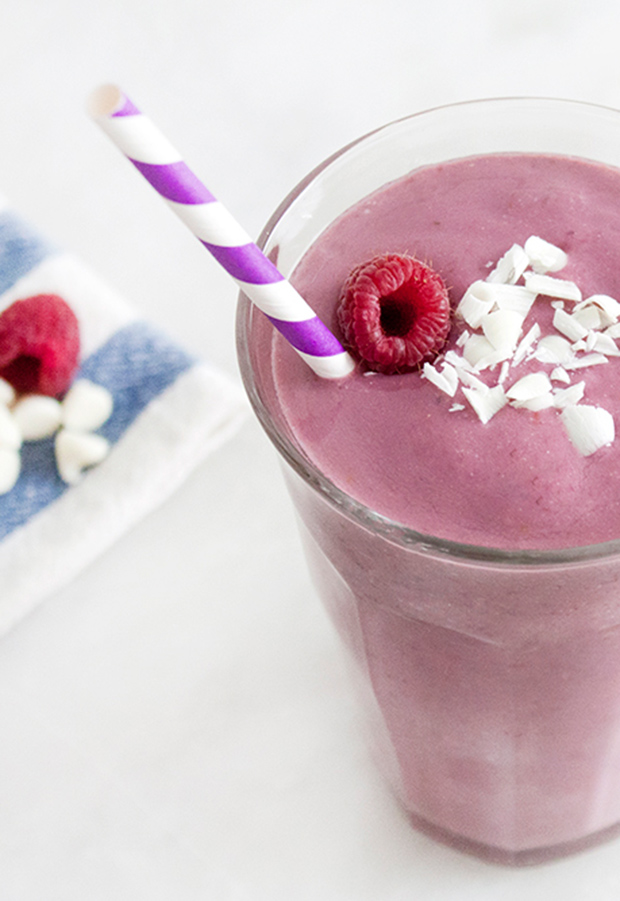 6. White Chocolate Raspberry Protein Smoothie
This bright smoothie tastes even better than it looks. Thanks to frozen raspberries and chia seeds, this sip delivers a mega dose of fiber and vitamin C, which can help protect your immune system. Photo and recipe: Perry Santanachote / Life by Daily Burn
7. Peachy Green Protein Smoothie
Power up your day with a whole serving of veggies in this easy smoothie. And if you hate the taste of kale, don't sweat it — the sweetness of banana, peaches and pineapple will mask the bitterness. You'll get your vitamins A, C and K in one delicious glass. Photo and recipe: Perry Santanachote / Life by Daily Burn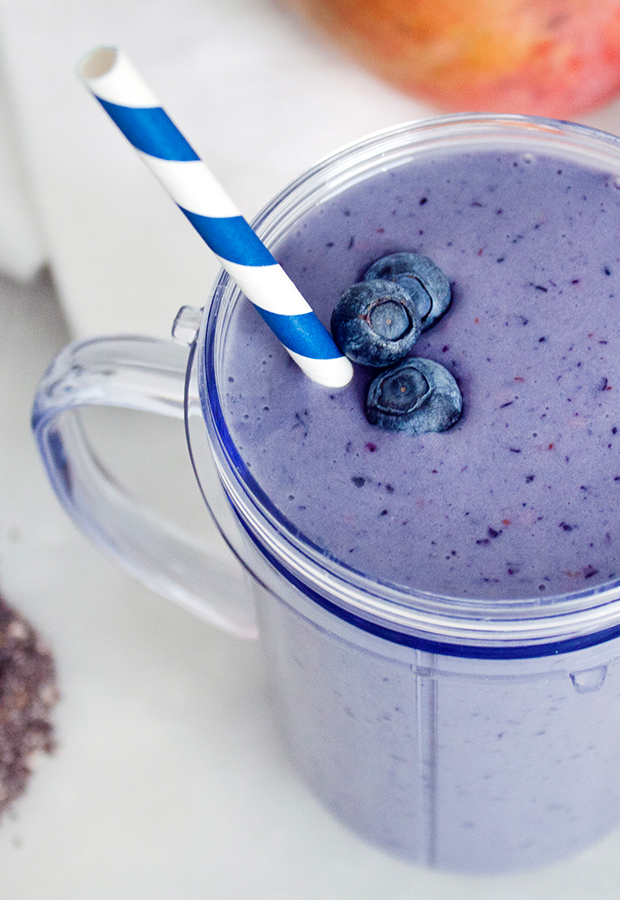 8. Mango Blueberry Protein Smoothie
Blueberries — or bloobs as we like to call them — are powerhouse berries that have a slew of phytonutrients. This blueberry-riffic smoothie delivers a whopping 29 grams of protein so you'll feel satiated 'till your next meal. Photo and recipe: Perry Santanachote / Life by Daily Burn
RELATED: 10 Irresistible Protein Cookie Recipes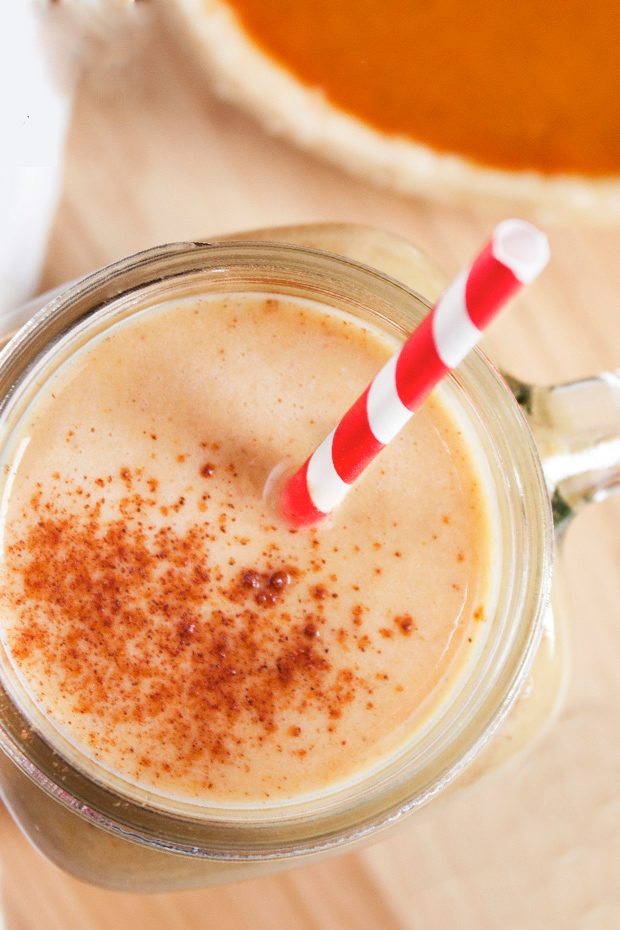 9. Pumpkin Pie Protein Smoothie Recipe
Wake up your taste buds with this treat that tastes just like a creamy slice of pumpkin pie. All you need is five ingredients and you're ready to blend up this 300-calorie smoothie. Photo and recipe: Perry Santanachote / Life by Daily Burn
10. Orange Creamsicle Protein Smoothie
Low in fat but high in protein, this citrus-flavored smoothie will energize your day. Best of all, it's got a creamy texture with absolutely no dairy. Photo and recipe: Perry Santanachote / Life by Daily Burn
Desserts
11. Vanilla Protein Cupcakes with Maple Glaze
Low-carb baked goods have never been fluffier. Not only does this mix have protein powder, but the maple glaze has whey protein powder as well. Twice as nice! Savor this dessert after dinner or have it as a decadent post-workout snack. Photo and recipe: Kristy / Southern in Law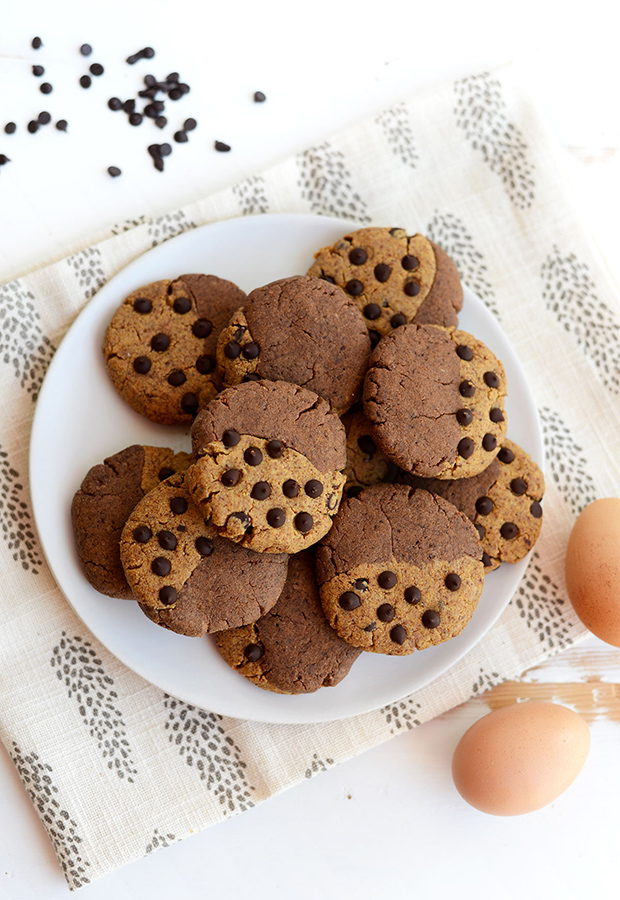 12. Protein Brookies
A hybrid between cookies and brownies, this recipe is perfect for the indecisive dessert lover. Each one clocks in under 200 calories and boasts seven grams of protein. Store them in the freezer and you'll always have a healthy dessert on hand. Photo and recipe: Lee Hersh / Life by Daily Burn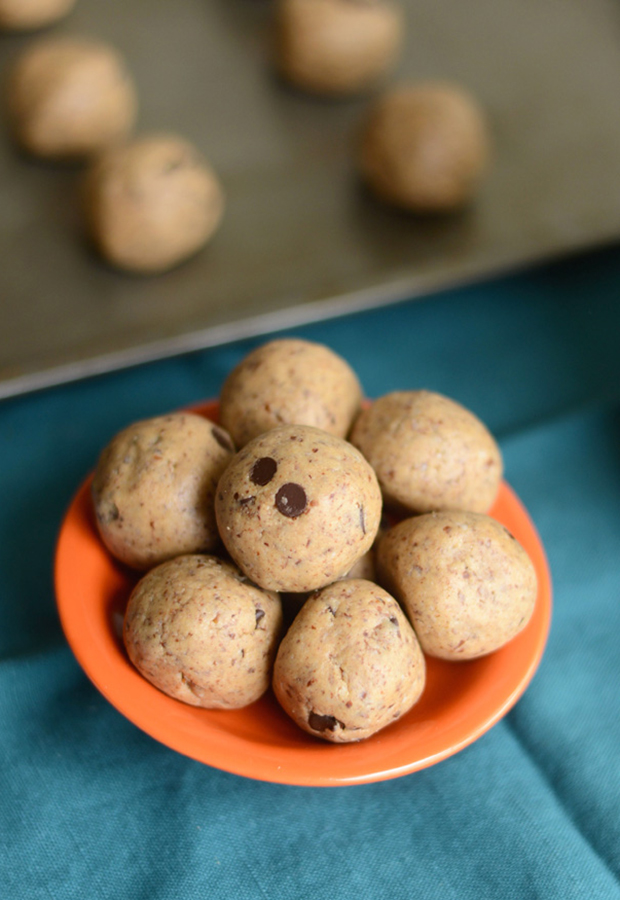 13. Chocolate Chip Cookie Dough Protein Balls
Is there anything better than raw cookie dough? Heck no. Indulge you dough craving with this healthy spin on cookie dough. At just 120 calories each, it's OK to snack on more than one. Photo and recipe: Lee Hersh / Life by Daily Burn
 RELATED: 12 Energy Bites That Taste Just Like Dessert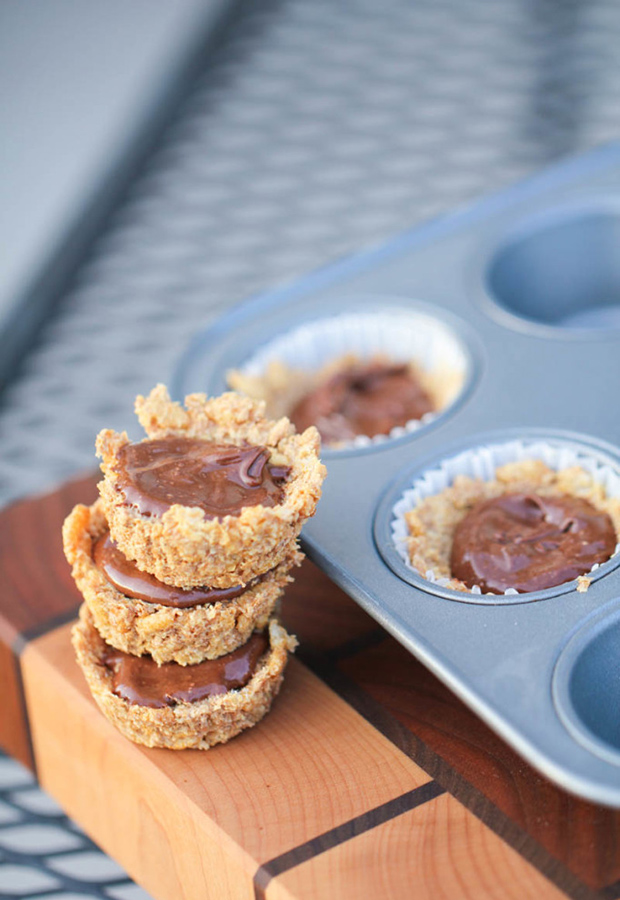 14. Chocolate Cashew Protein Bites
Good things come in small packages. Case in point: These mini protein bites. With a base made from cashew butter, wheat bran and rice crisps, they only have 54 calories per serving. Photo and recipe: Julie / Julie's Jazz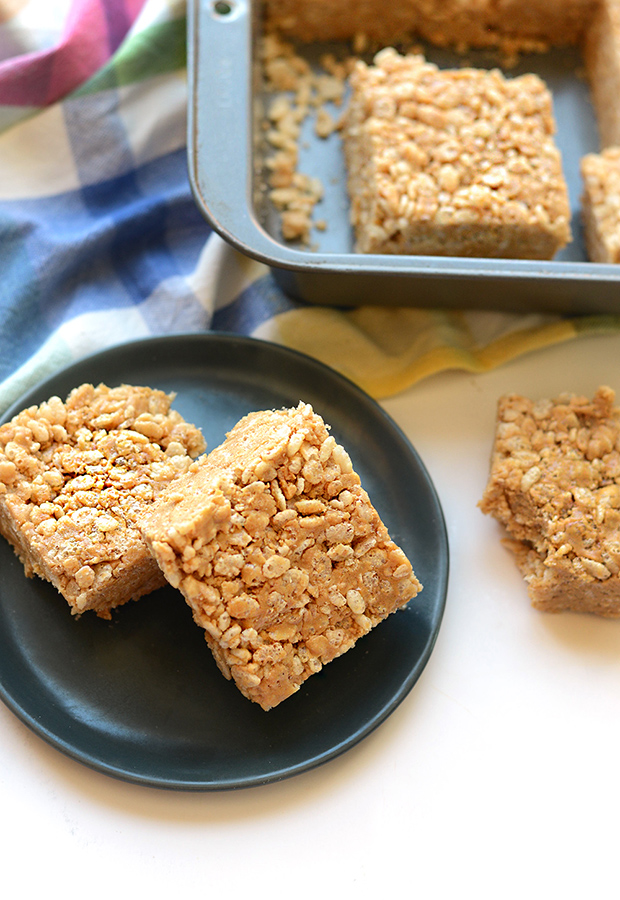 15. Protein Rice Krispie Treats
Skip the added sugar and butter in regular Rice Krispies and make this protein-rich version instead. It takes a mere five minutes to whip up and 30 minutes to set, but we promise the end result will be worth it. Photo and recipe: Lee Hersh / Life by Daily Burn
Not a Daily Burn member? Sign up at dailyburn.com and start your free 30-day trial today.